We are able to offer, hand our oral surgeon, surgical treatments such as removal of wisdom teeth or including the placement of dental implants.
What is an implant? 

-A dental implant is a small device made ​​of pure titanium (perfectly biocompatible material) screw-like size of a natural root that is inserted into the jawbone to support an artificial tooth replacement when you missed any of your teeth. It is most similar to the missing tooth prosthesis. The implanthas undergone a special surface treatment to ensure osseointegration at the bone and is designed to withstand very large forces as those made ​​by the jaws in the process of mastication.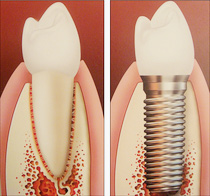 It is important to know that when a tooth or other tooth is lost the adjacent teeth tend to move to the space that has never left the wheel and move in parallel, always bowing and dumped desajustándose occlusion or bite on that side. That malposition generated by not recover the pieces lost, periodontal or gum disease causes defects in these adjacent teeth that have long dump can also become loose or have cavities by the difficulty of access to clean those teeth well.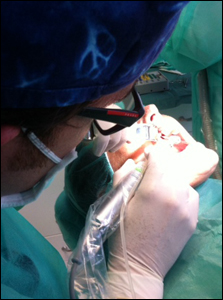 There is the possibility of turning these wheels or dumps with the help of orthodontic miniscrews u (see orthodontic) so you can place dental implants to replace those missing teeth or teeth grinding.
Some of the advantages of dental implants over bridges are: not having to touch the neighboringteeth, gum and bone loss, facilitate hygiene …….
Do not be afraid to implant surgery because it is a clean surgery and if well programmed with adental scanner (ICAT) will be done quickly and safely. Postoperative not usually painful.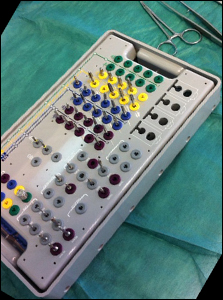 Throughout the prosthesis implant treatment is critical because it will determine the degree ofcomfort and functionality, giving the final quality of the treatment.
Removable dentures (removable) are the most simple and inexpensive. A smaller number of implants required for its implementation and represent an enormous advance in comfort over traditional dentures.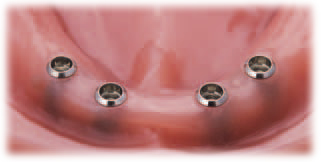 Fixed prostheses are used both for rehabilitations, when all the pieces at once, as for multi-unit bridges or single parts are replaced. Fixed prostheses cemented or screwed going.