The importance of aesthetics in society is undoubtable. A good image helps us to feel better with others and with ourselves. In this sense, in Guisasola Dental Practice we have all the means to help you get a nice healthy smile.
Nowadays white teeth are in fashion. How can you get them? You can have them whitened or get porcelain veneers.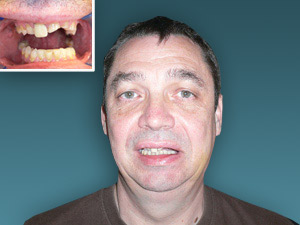 Veneers
Veneers are thin sheets of porcelain that totally or partially cover the visible sides of teeth, upper or lower, that have been previously prepared.Porcelaine veneers give you a radiant smile with a straight line of white, natural-looking teeth.
[vc_button title="Leer más" target="_self" color="btn-info" icon="none" size="wpb_regularsize" href="https://clinicaguisasola.com/carillas/?lang=en"]
Teeth whitening
 In our days, white, nice-looking teeth are a synonym of good health. In order to have his/her teeth whitened, the patient must be examined by the dentist to make sure that he/she has no dental problems (caries, periodontitis…).
[vc_button title="Leer más" target="_self" color="btn-info" icon="none" size="wpb_regularsize" href="https://clinicaguisasola.com/blanqueamiento/?lang=en"]